In His Image is a critical and urgent message designed to equip the church to answer culturally controversial questions about gender and sexuality from a biblical perspective. Every church in America is filled with hurting people asking these tough questions: Can you be gay and be a Christian? What if someone genuinely feels trapped in the wrong body? Did God make me this way? Is change even possible?
This feature-length documentary presents much-needed truth with compassion and clarity through powerful personal testimonies, careful Bible teaching, and scientific evidence.
About the Makers:
For years, we at American Family Association (AFA) have watched the momentum of LGBT affirming "churches" continue to grow with little or no pushback from Bible-believing pastors and churches. It is our deeply held conviction that, now more than ever, true followers of Christ must be ready to engage culture with truth and compassion by offering the gospel to those who are sexually broken. In 2018, American Family Studios, AFA's film division, began production of a film to bring clarity to the topic. In His Image has been bathed in prayer from its conception and is AFA's response to the confusion many are facing.
About the Host: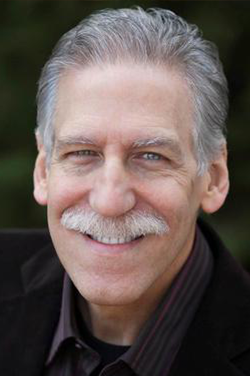 AFA is pleased to partner with Dr. Michael Brown, host of the daily, nationally syndicated talk radio show "The Line of Fire," which also airs on the NRB TV Network. Dr. Brown is the perfect host for this topic. He's the author of such books as Can You Be Gay and Christian? and Outlasting the Gay Revolution, and he holds a doctorate in Near Eastern languages.